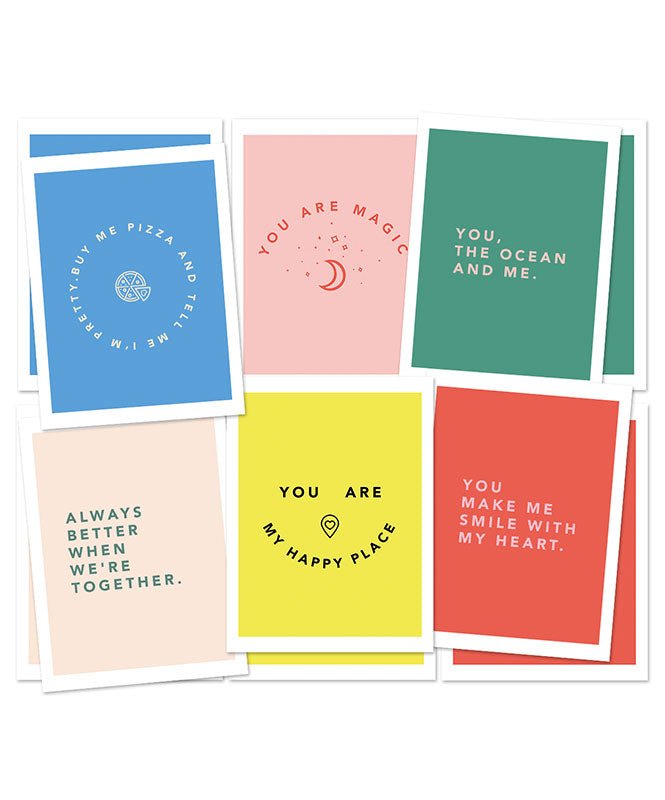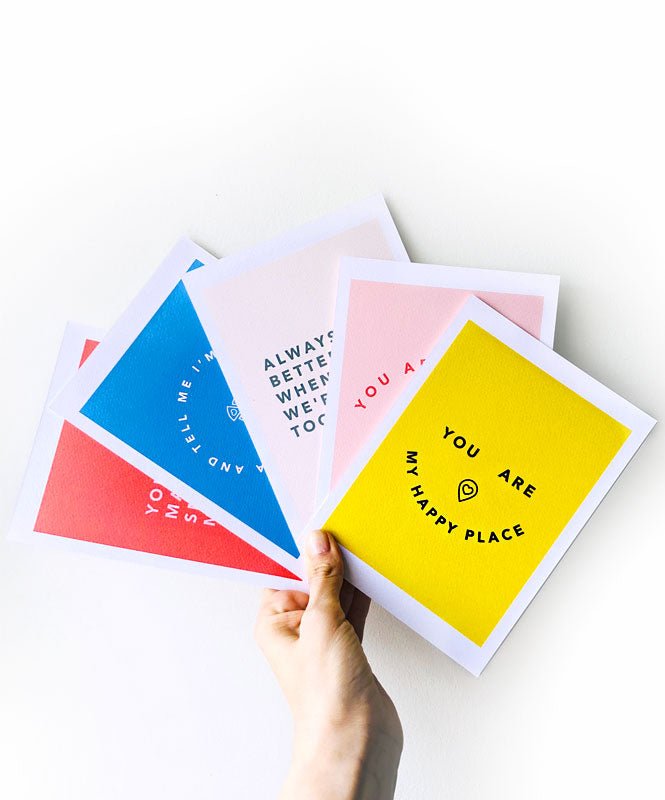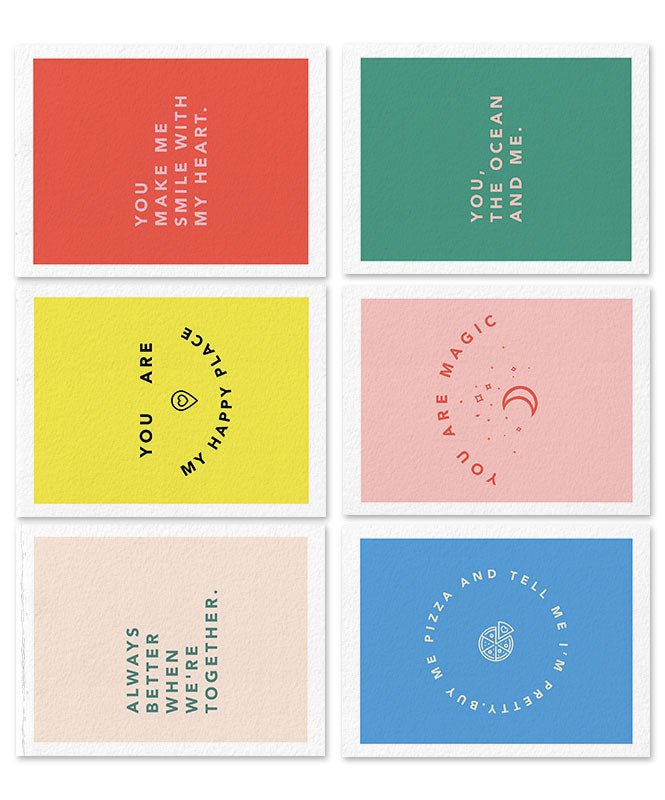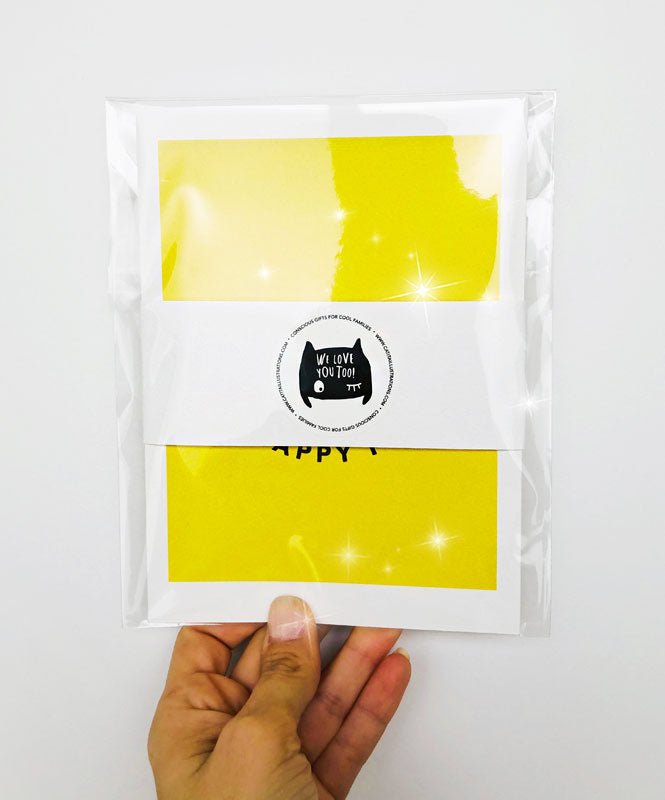 Love Postcards
If you have doubts about how digital products work, check all the information below.
Set of 6 prints 13x18cm. White back without lines. Envelopes not included.
Pack of 6 postcards with different phrases:
- "Always better when we're together."
- "You, the Ocean and Me."
- "You are my happy place."
- "You are Magic."
- "Buy me pizza and tell me I'm pretty."
Our Love Postcards are a simple and beautiful gift, ideal to give to everyone you love - spouses, boyfriends, family, friends or soul mates. Perfect for posting, collecting, decorating, framing, etc... need we go on?
With our digital products, you don't have to wait or worry about shipping. The product is available to print right after payment.
1 - Choose the digital product option (if necessary);
2 - Make the payment;
3 - Once payment is confirmed, the product will be available for download at checkout, in your email and in your customer account;
4 - Print as many times as you want, preferably with good paper;
5 - Use to make your poster or postcard (depending on the product).
You can print as many as you need!
The product is available for one week and can be downloaded up to 4 times during that period. The digital product is a download only product, you will not receive any physical product at home. Avoiding transport is also helping our planet.
Custom illustrations have no limits, neither time nor downloads.
Copyright © Catita Illustrations. Digital products may not be reproduced or resold without authorization. Please contact us if you need this authorization. We do not exchange, return or cancel digital products.
High quality printing. Up to sizes 30x40cm we use a 200g "Premium" matte watercolor paper that is soft to the touch on both sides. Made with pure ECF (Elementary Chlorine Free) cellulose fibers from sustainable plantations.
For larger sizes we use 180g matte paper, with a high quality "Premium" universal coating specially developed for large format printing. It allows high-resolution printing, with great color definition and great line precision.
Frame and decor not included. Returns or exchanges of personalized posters or posters measuring more than 30x40cm are not accepted.