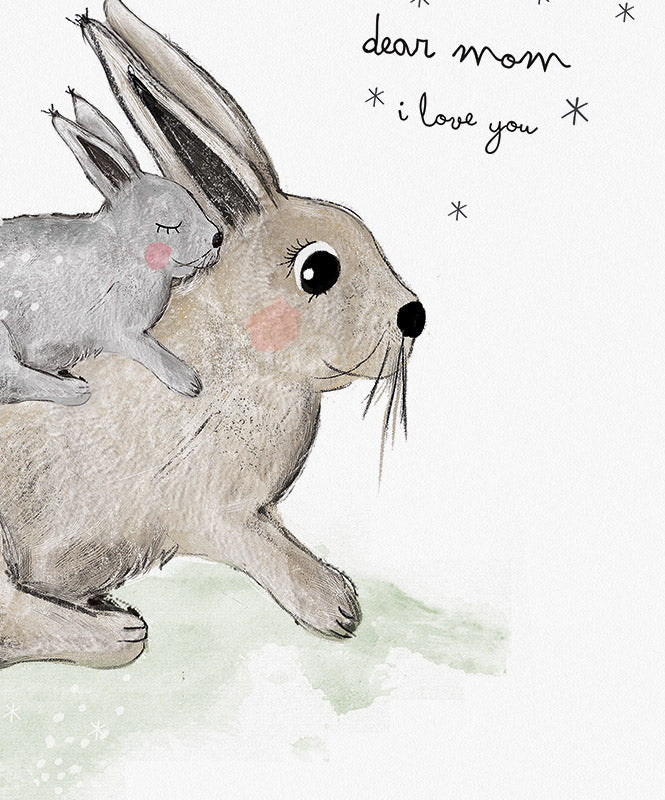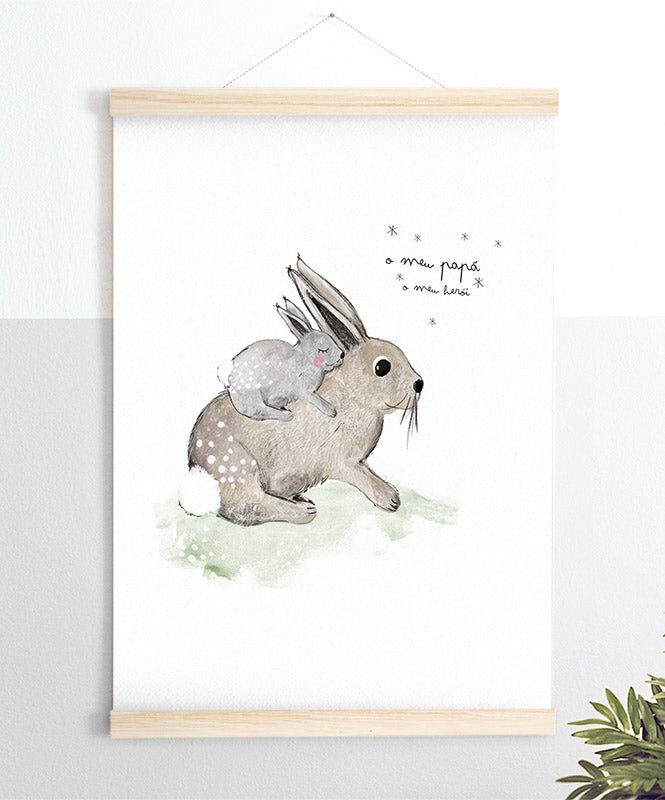 Poster with a Papa Rabbit with his baby and the phrase " My papa, my hero ". A tender illustration that fits perfectly into the decor of parents' or children's rooms. This poster is the perfect gift for a beloved dad and is an original Catitaillustrations illustration.
High quality printing. Up to sizes 30x40cm we use a 200g "Premium" matte watercolor paper that is soft to the touch on both sides. Made with pure ECF (Elementary Chlorine Free) cellulose fibers from sustainable plantations.
For larger sizes we use 180g matte paper, with a high quality "Premium" universal coating specially developed for large format printing. It allows high-resolution printing, with great color definition and great line precision.
Frame and decor not included. Returns or exchanges of personalized posters or posters measuring more than 30x40cm are not accepted.